We have a like new GBC Talon 64 Hot/Cold Laminator for sale.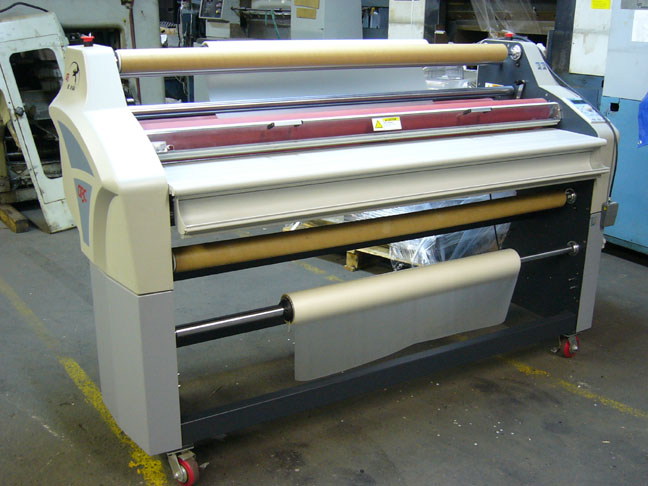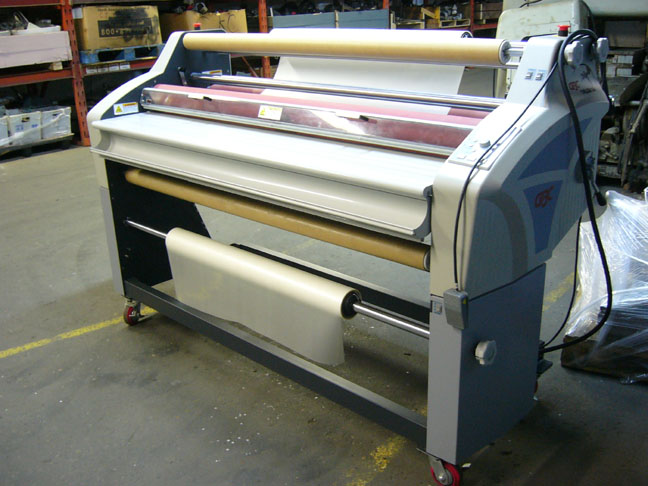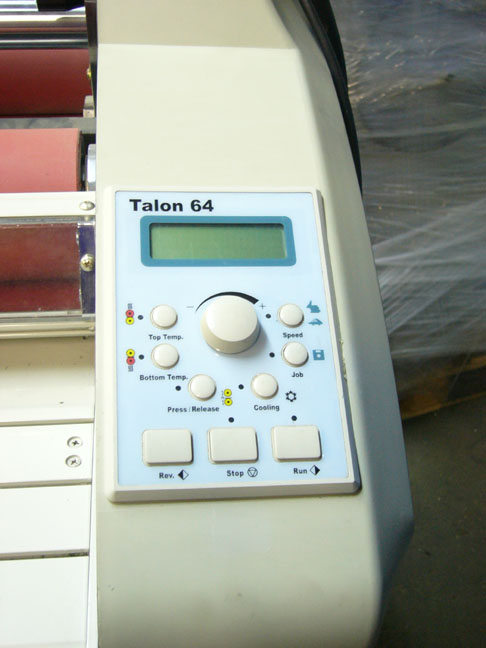 This unit was part of a bank repossession buyout that we made. Unit was made in 2004 and was only use a few times.
Features Include:
- Runs both heat activated and pressure sensitive films (hot and cold) up to 61" wide.
-"UniWind" system allows the motor driven film shafts to run in either direction to function as unwinds or rewinds.
-"MasterDial" control panel allows operator to select parameters by pressing a Mode button and then spinning the dial.
- Forced air cooling system for high quality encapsulation.
- Motorized heat roller settings are controlled by the pressure/gap selection of the pull rollers.
- Manual override allows operator to make adjustments as needed.
Feed table drops down for easy threading
- Located in our NJ warehouse
- Price is only $7995, new this model sells for over $17,000
Call or email if interested, first come first serve.
Phone# 1-800-662-6154 or 856-665-6154
Email:
http://www.screenprintsource.com
CGS SALES & SERVICE, LLC
PENNSAUKEN, NJ 08110