Decor 2 color Rhinestone Machine - For Sales $5800 - Like new, perfect condition, no issues. Never used in production capacity. Must sell.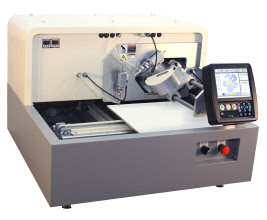 No air compressor required!
Includes extremely quiet vacuum pump, completely eliminating the need for an air compressor
Large design area 12.5 x 12.5 inches (Larger on the 4 color and 6 color machines)
High Speed production at up to 170 stones per minute
Large 6.4 inch color touch-screen control panel
1000 design memory with thumbnail file retrieval
Make design changes right on the screen
Automatic repeat for multiple motif production
Easy access to hoppers
2 colors and/or sizes of rhinestones automatically / more if you change the stones
Accurate sensors prevent errors & misplacement of stones
Includes software, security dongle and rhinestones.
Shipping weight is 425 lbs
Freight class is 92.5
Buyer is responsible for shipping.
We will palletize and crate to insure safety and care.