Plug and Play
Ioline Flatbed cutter with Dell laptop preinstalled software.
More decorative apparel and promotional products companies use the Ioline 300 System to cut sports letters and appliqué graphics than any other cutting system
System includes cutter, 15" Dell laptop preloaded with Ioline cutting and digitizing
software, original custom made shipping container from Ioline, extra sticky sheets,
set of new/unused blades. Also a step by step video showing complete operation
of the system including cutting, digitizing, and setup.
Price $4500
shipping weight is 70 lbs and carton is oversize, UPS shippable.
Call 1-800-350-9890
or email: bconnect@aol for further information
located in Los Angeles California
check out our wesbite:
www.staremblem.com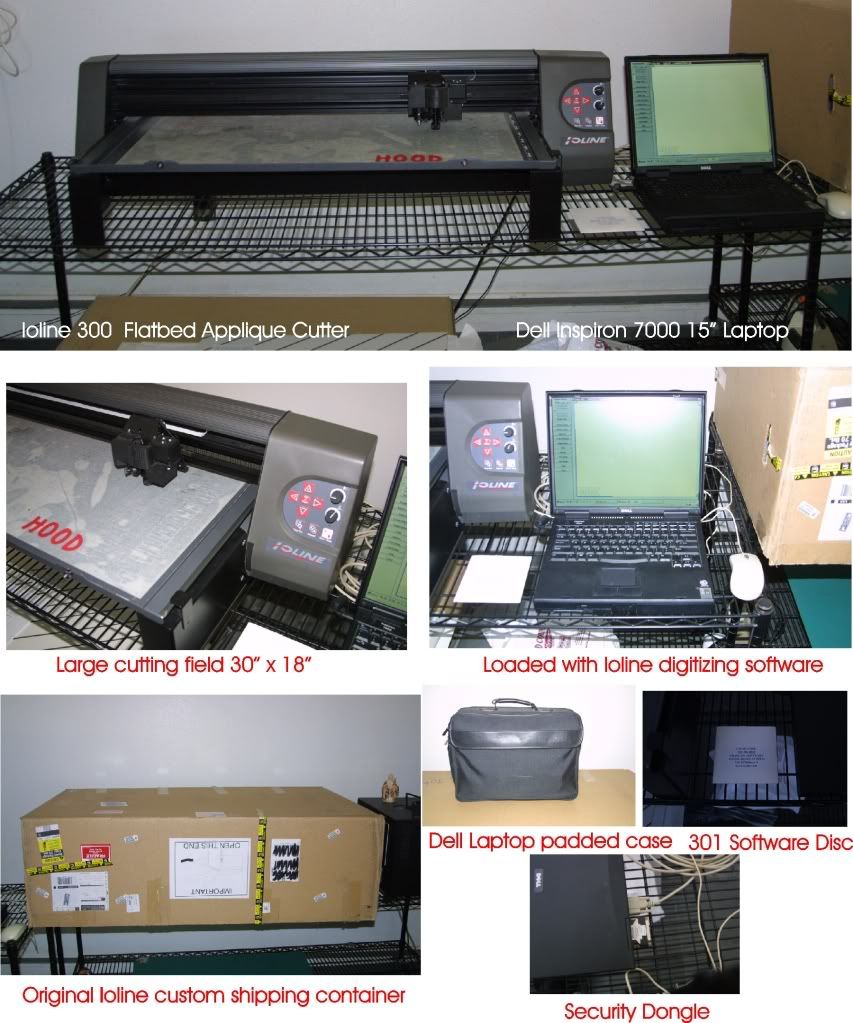 IOLINE 300 SPECS
http://www.ioline.com/prod/300_feat.html
DELL INSPIRON 7000 15" Screen Laptop
http://support.dell.com/support/edoc...pcyc/specs.htm
SOLD