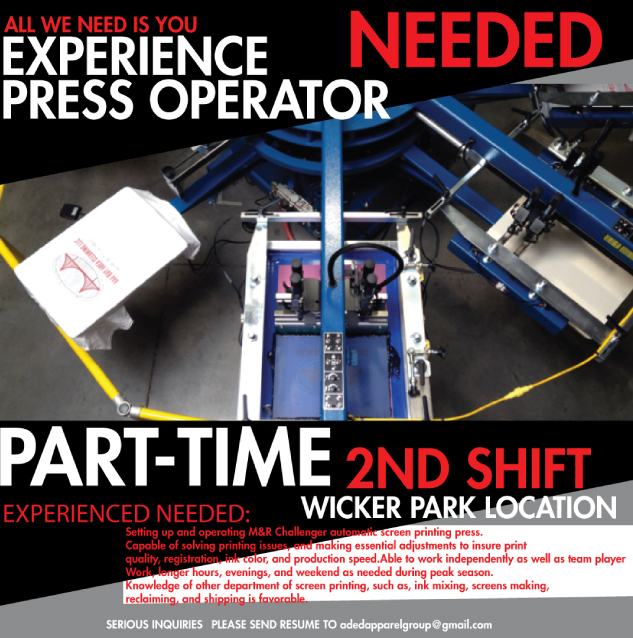 WICKER PARK AREA
Setting up and operating M&R Challenger switch box automatic screen printing press.
Capable of solving printing issues, and making essential adjustments to insure print quality, registration, ink color, and production speed.
Able to work independently as well as team player
Work, longer hours, evenings, and weekend as needed during peak season.
Knowledge of other department of screen printing, such as, ink mixing, screens making, reclaiming, and shipping is favorable.
Required experience:
Screen Printing: 3 year
compensation: Based on experience (we don't discuss pay until the final interview)
serious inquiries please email at