Hey guys,
Were switching to 25x36" frames to avoid taping everything.
Selling our trusty L2 stretching table.
First 1000$ buys the table, on a skid, you handle shipping from Vancouver BC . IF you only want the table.
For 1500$ you can have all the smaller frames, , some clips, a tension meter, and the Newman Magnesium wench. Any bartering Ill keep the tension meter for our new tables
31 qty - 23"x28" square bar frames, with strips, need to be re-meshed. Good shape, lots of life left.
11 qty -18"x20" square bar manual frames as well. Some may have usable mesh, we haven't used them for a while so not sure. Frames are in great shape.
Email me for more info,
[IMG]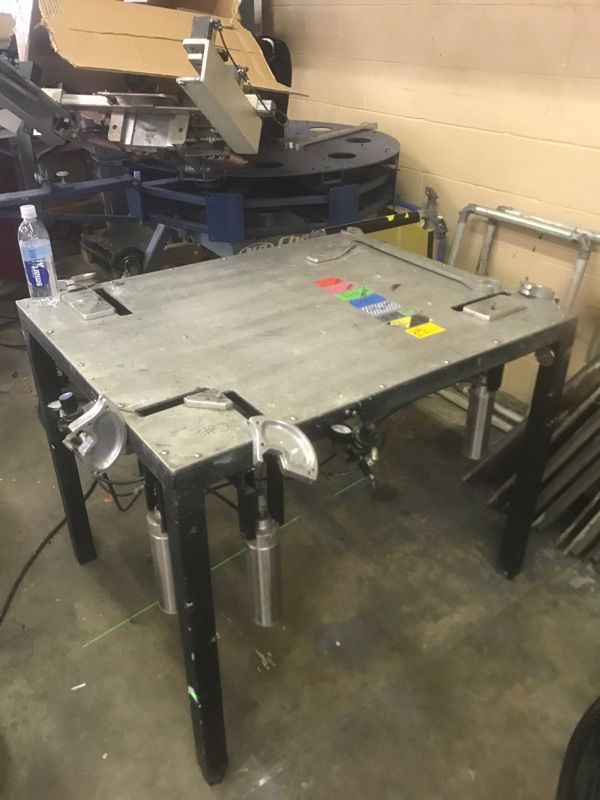 [/IMG]