State: New Jersey
City: Runnemede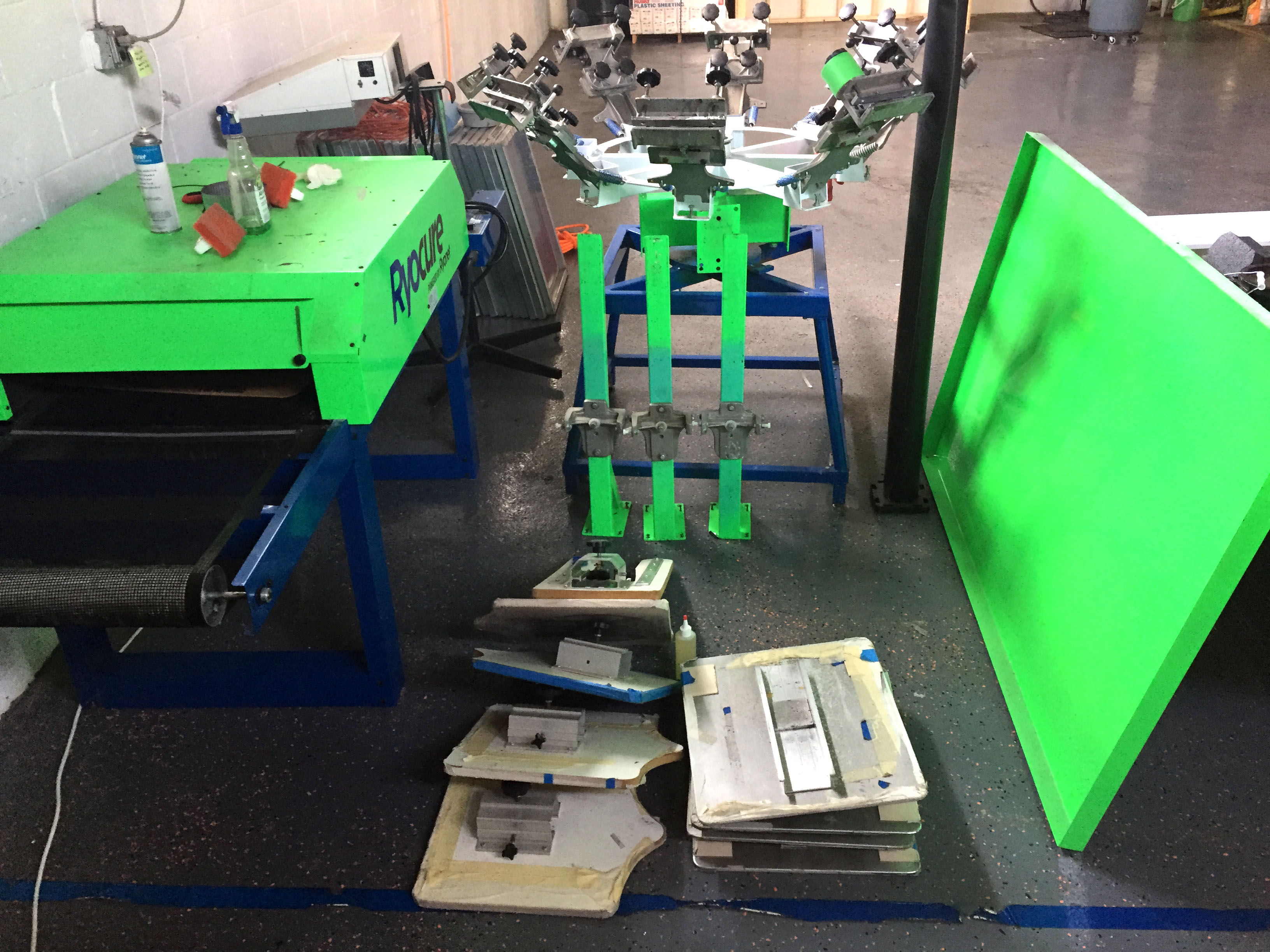 We have moved locations and no longer need our manual setup. This setup was mainly used for water based / discharge printing. It worked great for us, we now run an automatic press full time and no longer need this equipment. All equipment was bought between 2010-2014, so less than 5 years old.
Riley Hopkins 8 Color / 4 Station Press
Includes Full Pallet set for men & women's (or childrens) garments
One (1) sleeve pallet
Press works great. Has joysticks for registration.
Ryocure 8' Conveyor Dryer
- Works Great
Ryonet - Forced Air Flash Dryer
. - On swivel with height adjustment. Works great, has some wear and tear but nothing that affects performance.
Looking to sell as package for $6000.00
The equipment is ready to be picked up, the press needs the arms assembled and the conveyor dryer needs the legs put on. Takes about 30 minutes to do each, I can attach before pickup if you prefer. I can do delivery via freight if required.
Please contact me at:
Or my cell: 856-304-1807.
Thanks guys!