We have a like new SEAL Image 62 Plus Heated Laminator for sale.
Features Include:
- Touch-pad control with predefined settings for temperature, speed and substrate thickness.
- Swing-out supply shafts with unique auto-grip for easy loading and positioning of materials.
- Automatic front and rear take-up shafts for release liner removal
- A swing-out, in-feed table that makes material loading fast and easy
- Silicone rollers for effortless cleaning
- Simple film tension adjustment
- L.E.D. setting indicators
- Temperature settings: 122°F (50°C), 203°F (95°C) and 248°F (120°C)
- Built-in cooling fans to cool film for a smooth film surface during heat-sealing applications
- Pull rollers that insure consistent film tension for a flat, even finish
- Accurate electric temperature control for even heating
- Sturdy, stand-alone design with built-in casters and leveling feet
- Quite motor operation
- Anti-static pull roller that eliminates static build-up
- Foot control for hands-free operation
- Safety system with emergency stops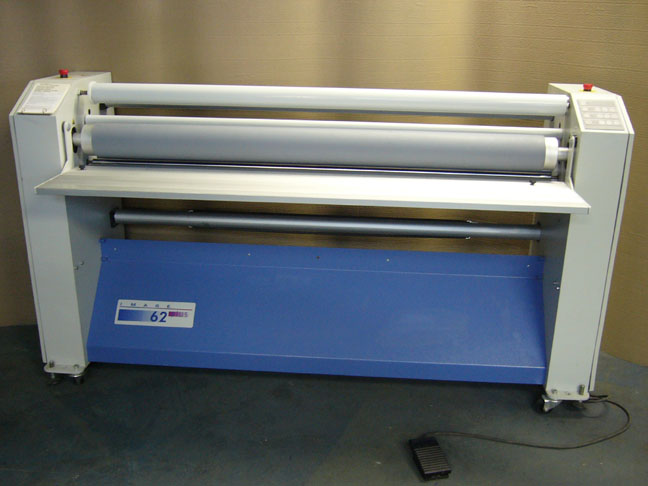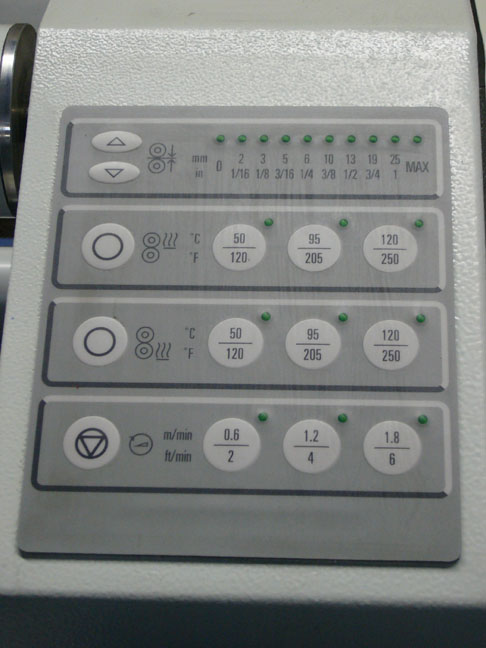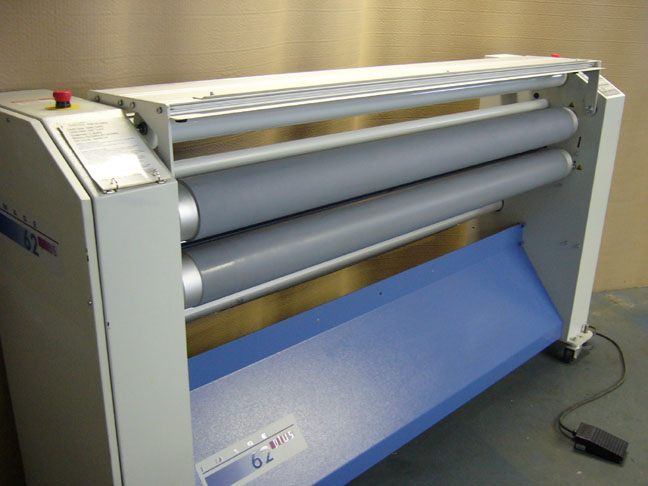 Additional Information:
- Maximum working width 62" (1575 mm)
- Maximum speed 6 ft/min (1.8 m/min)
- Maximum roller opening 1" (25 mm)
- Maximum roll temperature 250º F (120º C).
- Unit is located in our Pennsauken, NJ warehouse.
- Price is $9995
Save several thousands over the cost of a new laminator.
Call or email if interested

Phone# 1-800-662-6154 or 856-665-6154

Email:


CGS SALES & SERVICE, LLC
PENNSAUKEN, NJ 08110