Tajima SIX Head, 15 needle, commercial embroidery machine with cap driver.
Model # TMFXII – C1506, Type 1-5FU, MFG NO U1226 01/2001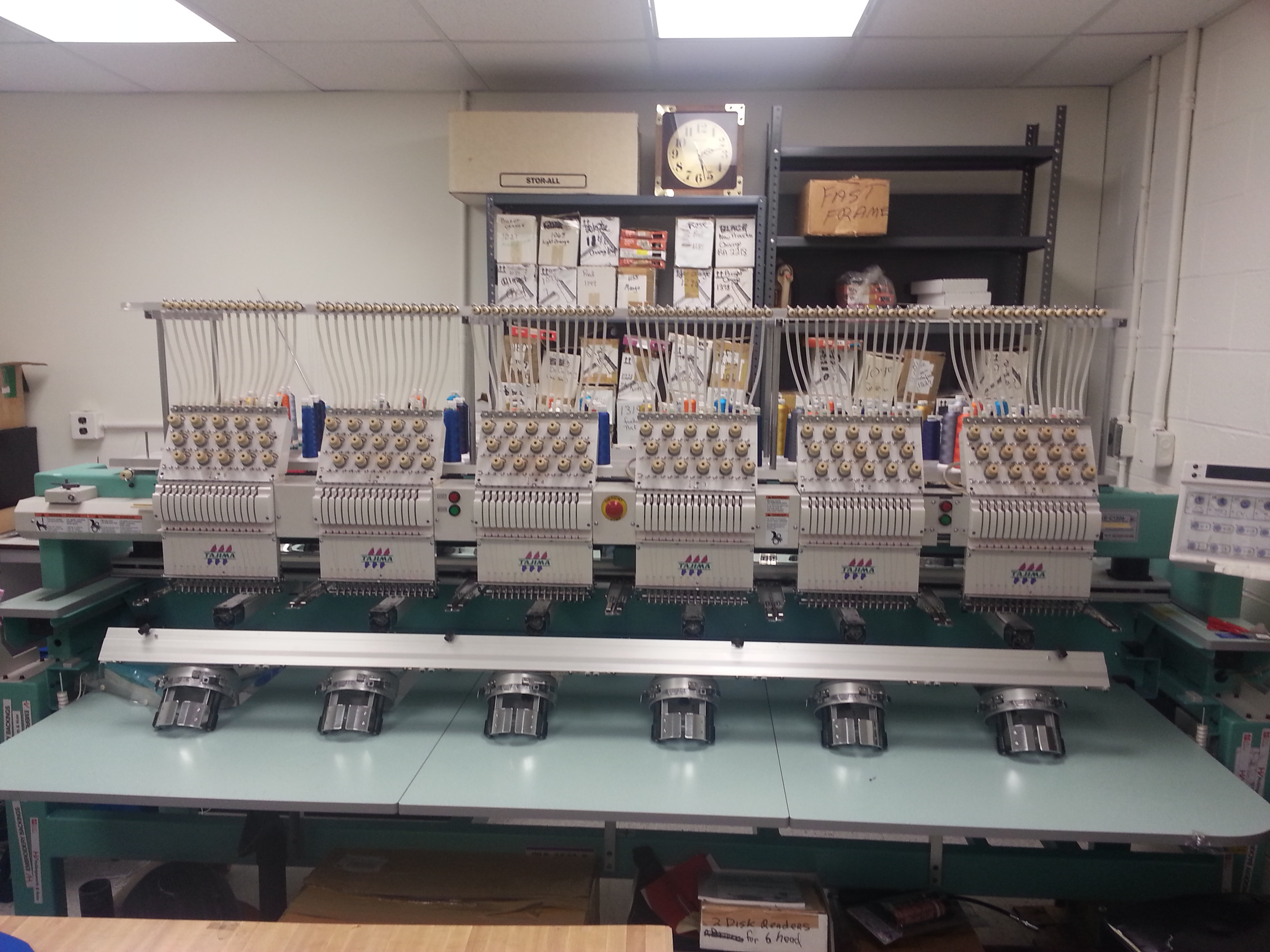 Includes following Hoops and Accessories
12 – 12mm Round Hoops
12 – 15mm Round Hoops
12 – 18mm Round Hoops
12 - 30mm (12" square) jacket back hoops.
1 – Hat Driver
12 – 270 degree hat hoop
1 – Hat hooping jig
Asking Price: $29,995
We are selling off ALL of our equipment in our embroidery department. This equipment is still completely set up and can be inspected and operated to verify functionality. All equipment has been maintained with weekly and annual maintenance. You won't find any used machines in better shape than these! Prices are negotiable and items can be purchased independently or as a package. Equipment is located in central NJ near Princeton. Buyer responsible for ALL crating and shipping/delivery costs.
Other machines available - Tajima single head, 15 needle TMEX-C1501, Toyota AD820 single head 6 needle, threads, P&F Hooper. Contact me or see my other posts for more details.