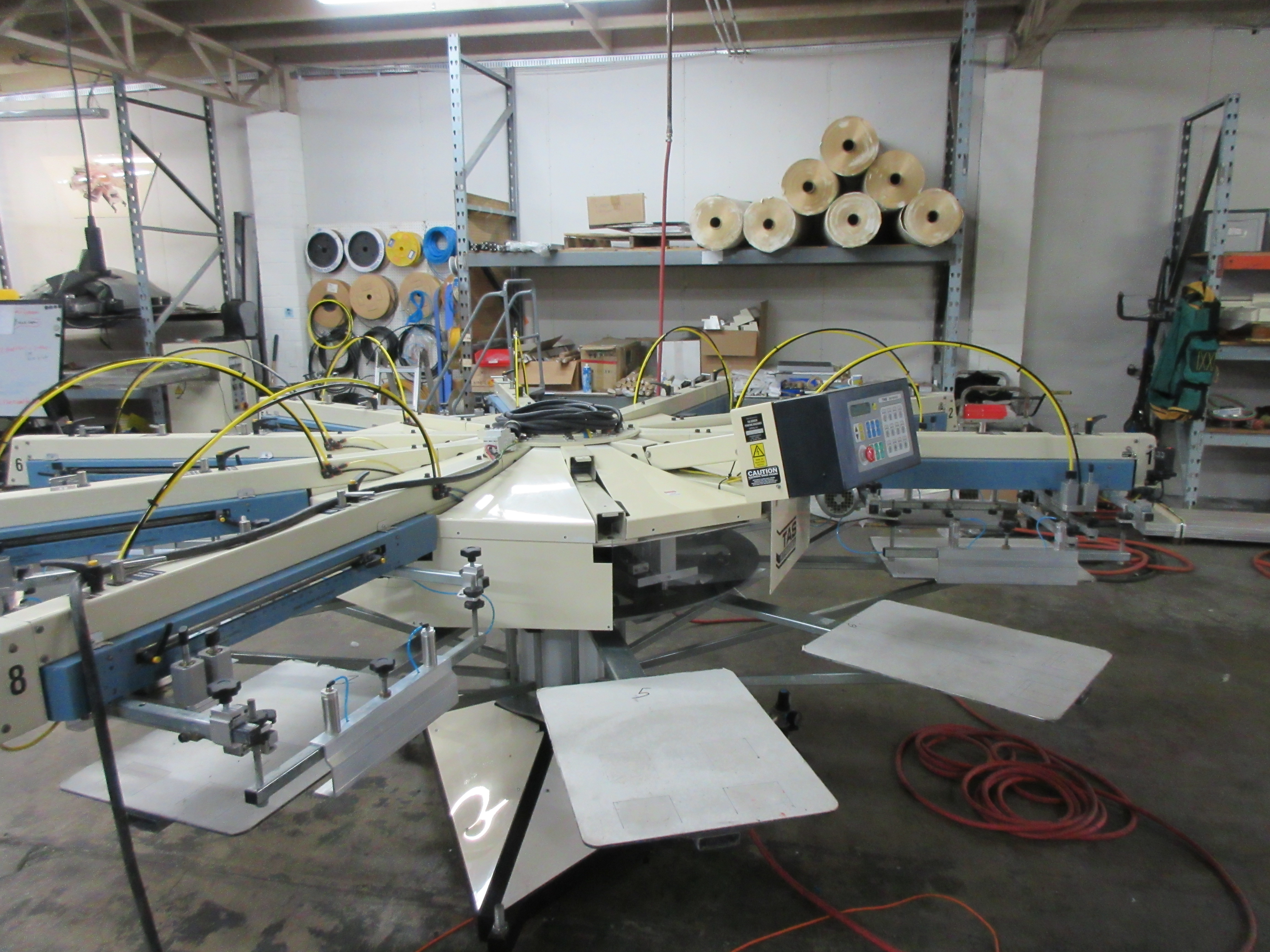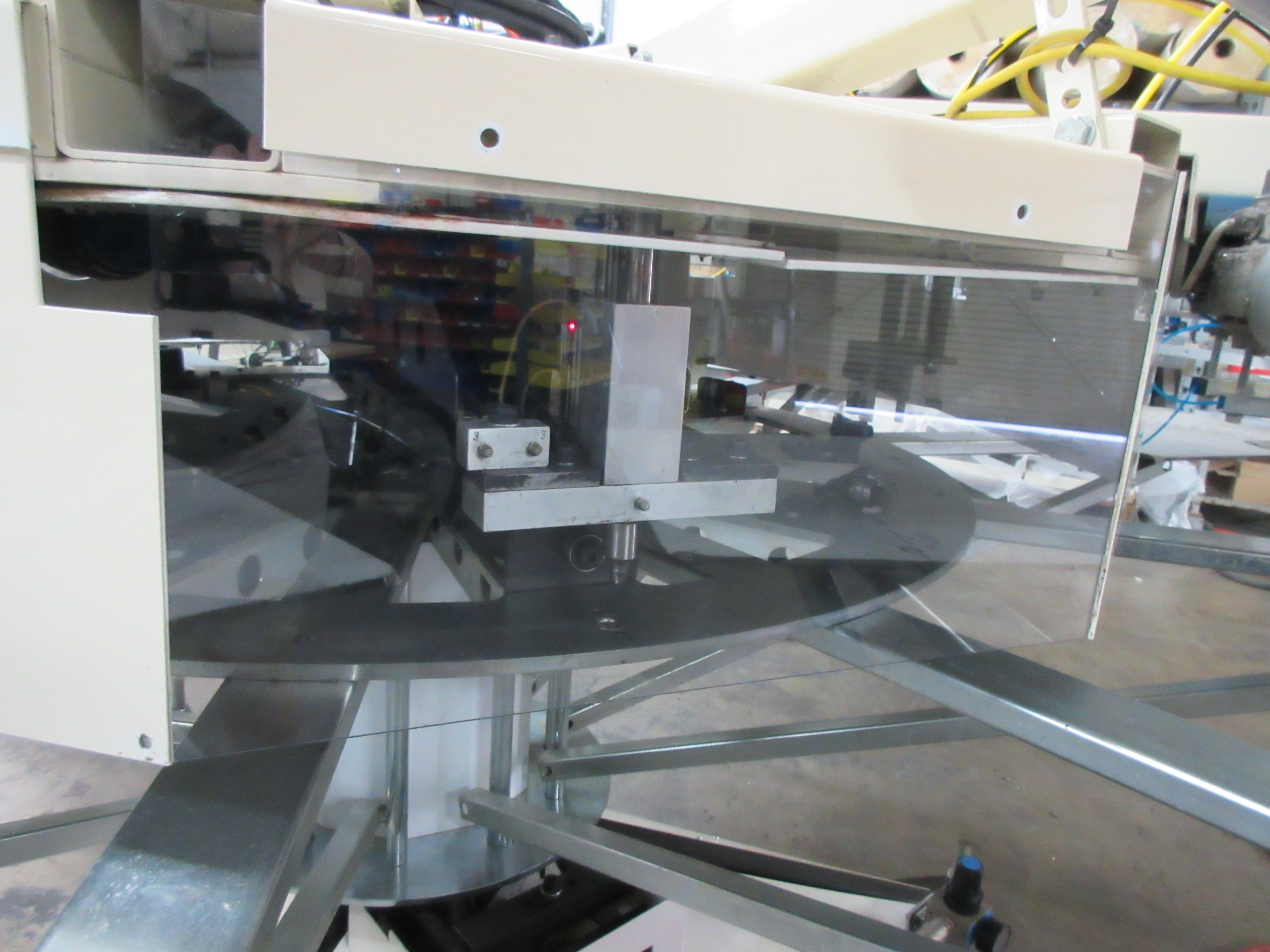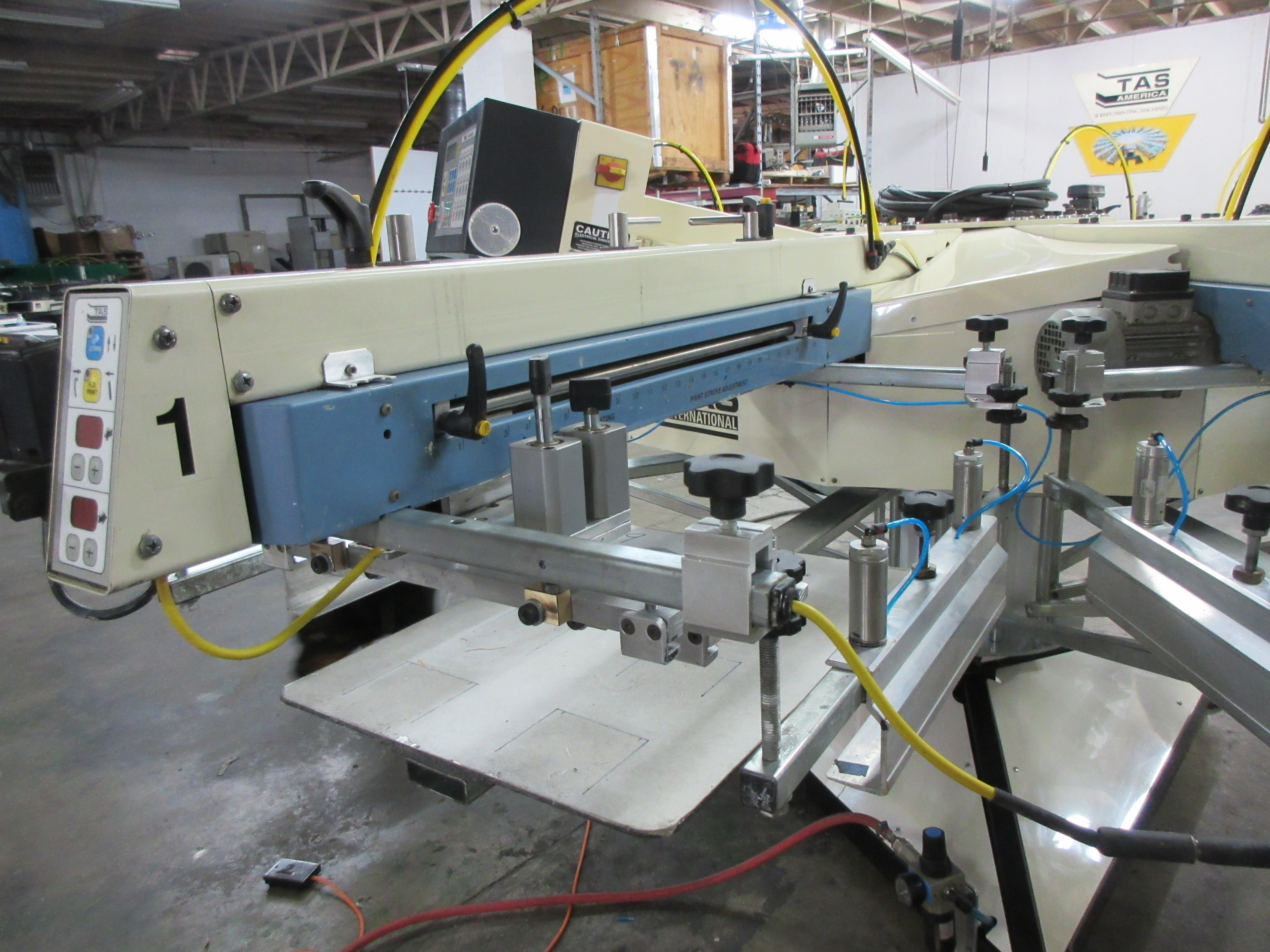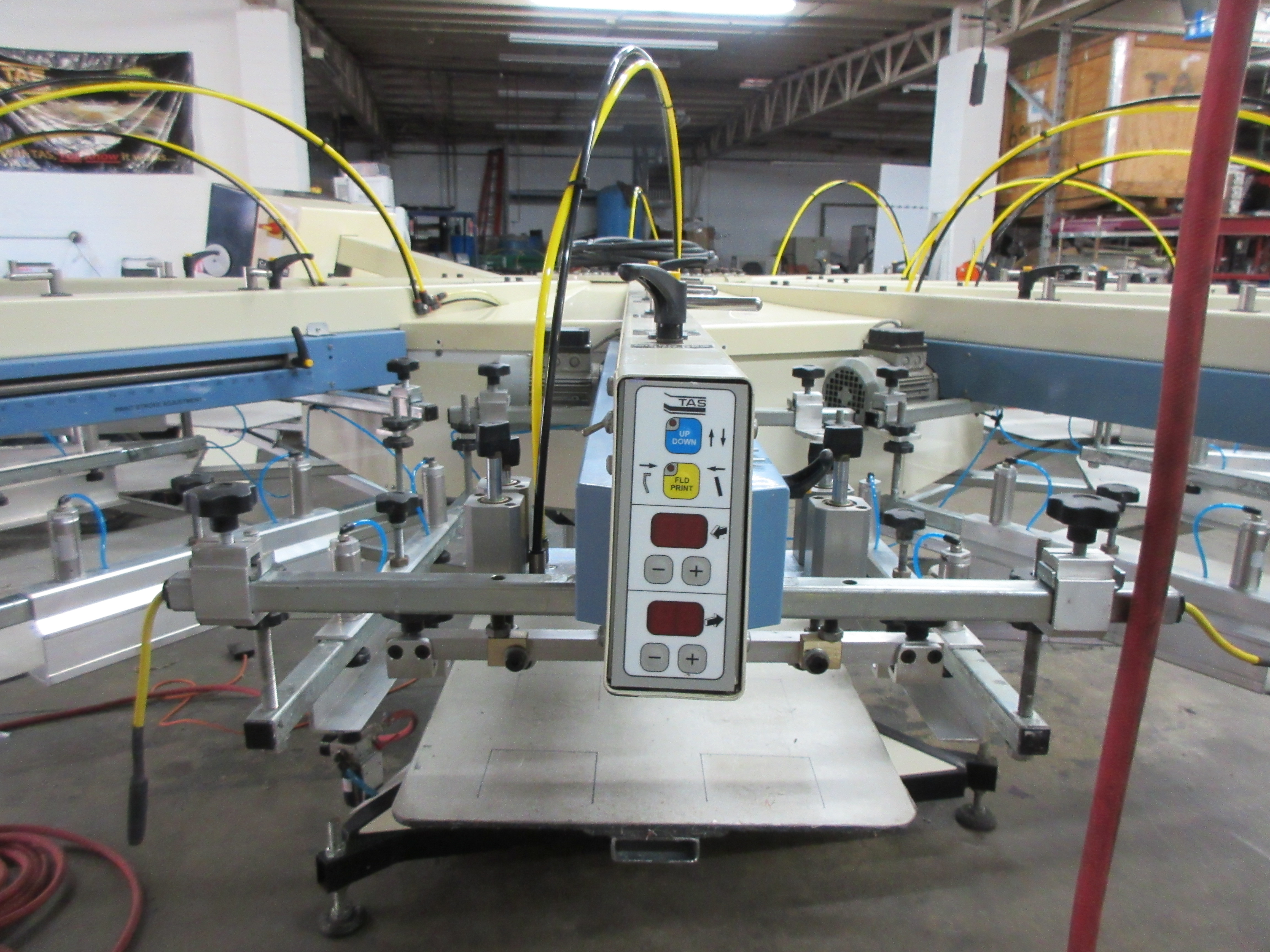 CX8 8 color 10 station, fully refurbished TAS,
electric rotate and electric heads, will print 22" in length. Comes with 3 sets of pallets, 18" 12 " &5" 8 new squeegees and flood bars,(18").
Pneumatic screen clamps, new 4mm hose through out.
Electric requirements: 220V single phase,
Air : 9cfm
Will print 800 per hour, very nice machine, has only done 260,000 prints.
set up in our facility, come up and take a look.
$30,000.00
6 months warranty, and backed by the best service team in USA.
Call TAS America Peter: 661 645 6748
Call Mel : 661 877 5696